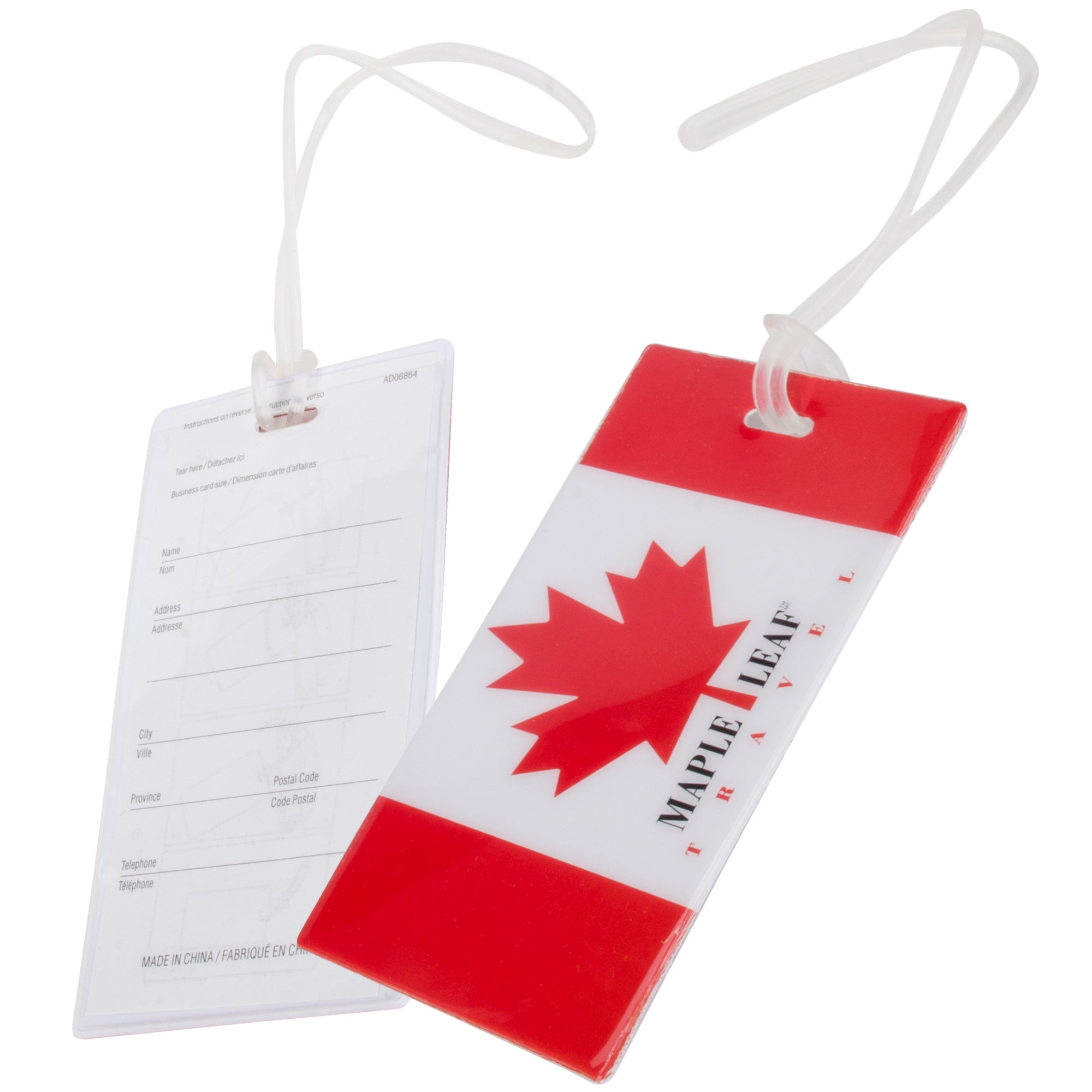 Make your baggage claim experience a breeze with the Maple Leaf Travel Canadian Flag Luggage Tag. This luggage tag boldly stands out with Canadian colours, making it impossible to miss during a hectic baggage claim....Read more
---
Description
Make your baggage claim experience a breeze with the Maple Leaf Travel Canadian Flag Luggage Tag. This luggage tag boldly stands out with Canadian colours, making it impossible to miss during a hectic baggage claim. Pinpoint your tag with more ease by using the removable ID card on the back of the tag to fill out your personal information. Secure this tag on the loop of your suitcase, ensuring that you and your belongings will meet each other at your destination.

Canadian Flag ID tag so you can easily distinguish your travel baggage
Removable ID card on the back of the tag
Included instructions on how to attach to the back of the information card
Durable strap for fastening to luggage or bag
It can be attached to luggage, carry-on, backpack, suitcase, etc.
What Our Customers Are Saying